What kind of adult website to build should be the very first question you ask yourself when getting started, so check out these 5 great adult website ideas you can start today to help you get started. There are many possible options to start your own adult website, but the strategy and tools you will need may differ a lot depending on what exactly you are trying to accomplish. Do you want to build a porn tube site? A camgirl site? An adult picture gallery? A porn link aggregator? An adult blog? Maybe a novel idea I can't even think of?
I am not going to cover sex toys or adult web stores, dropshipping or similar formats here, because these kinds of online businesses require a lot of work outside of the website itself, which would deserve its own post. I will cover this topic in the future, though.
There are pros and cons to each type of adult website and choosing one is not really an easy decision. Let's go through some of them and look at some things you need to consider.
---
5 great adult website ideas you can start today:
#1. Porn tube site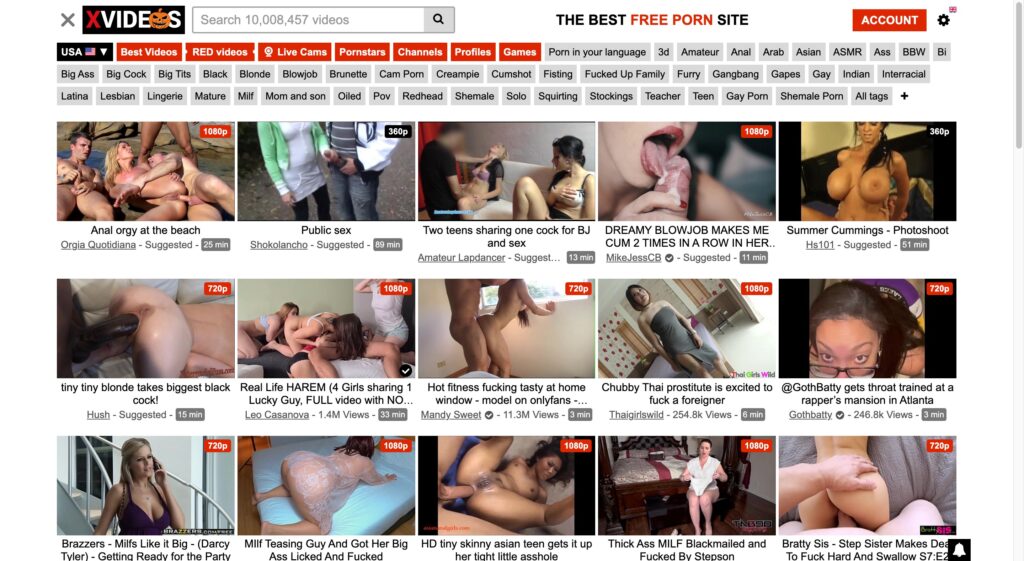 Pros:
Very popular.
Plenty of scripts you can use.
Good income potential from video ads.
Cons:
Bandwidth.
Disk space.
DMCA takedown requests.
Building a porn tube site is actually not as difficult as one would imagine. There are many tools out there that you can use and it's technically possible to get an adult tube site up and running in a matter of days. It's possible to embed existing content from big websites such as PornHub, Xvideos, and others. And the whole process can be automated so you can, in theory, just start the site and let it run itself.
I said 'in theory' because it's very unlikely you can build a porn tube site with only that basic setup and actually have any success with it. You'll run into issues pretty quickly and unless you make some changes on your hosting, content, and automated content, you won't be able to generate enough traffic to maintain the website.
---
#2. Live cam site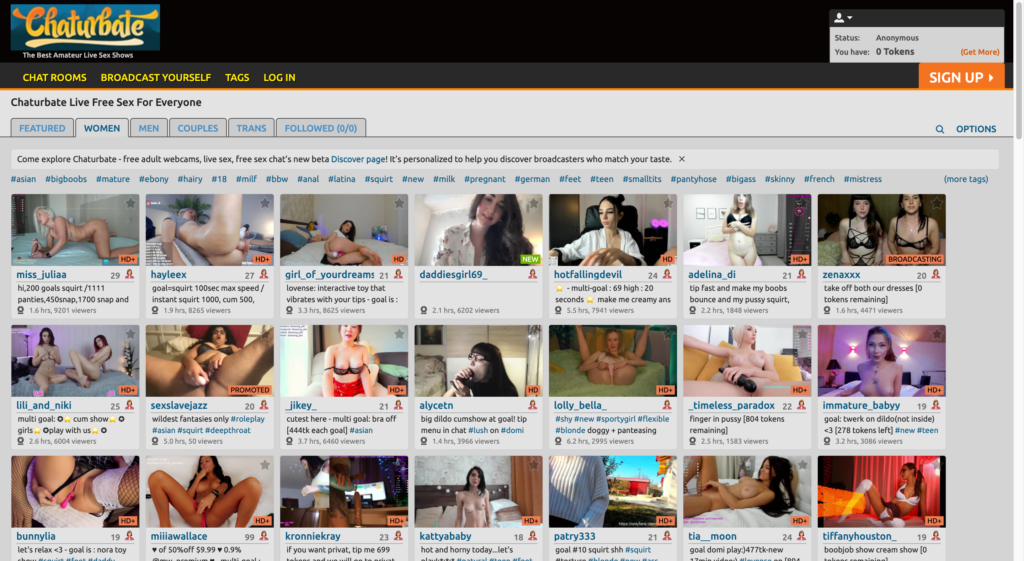 Pros:
Very profitable.
Extremely popular.
Lots of performers.
Cons:
Only live content.
Big competitors.
Controlling content.
Live cam sites are very popular nowadays, with websites like Chaturbate, LiveJasmin, or BongaCams making millions every year. There are a lot of people who are willing to spend real cash on these cam shows, and it would be great to capture even a fraction of that money.
It turns out that this is actually possible without even managing the whole business. There are scripts to either embed the cam contents from existing sites into your own or completely build a 'white-label' clone of these sites and get substantial revenue from it.
You will have to invest some time to differentiate your site from the main ones in order to get enough traffic. This can be done with good SEO, loads of backlinks, or even advertising.
---
#3. Adult picture gallery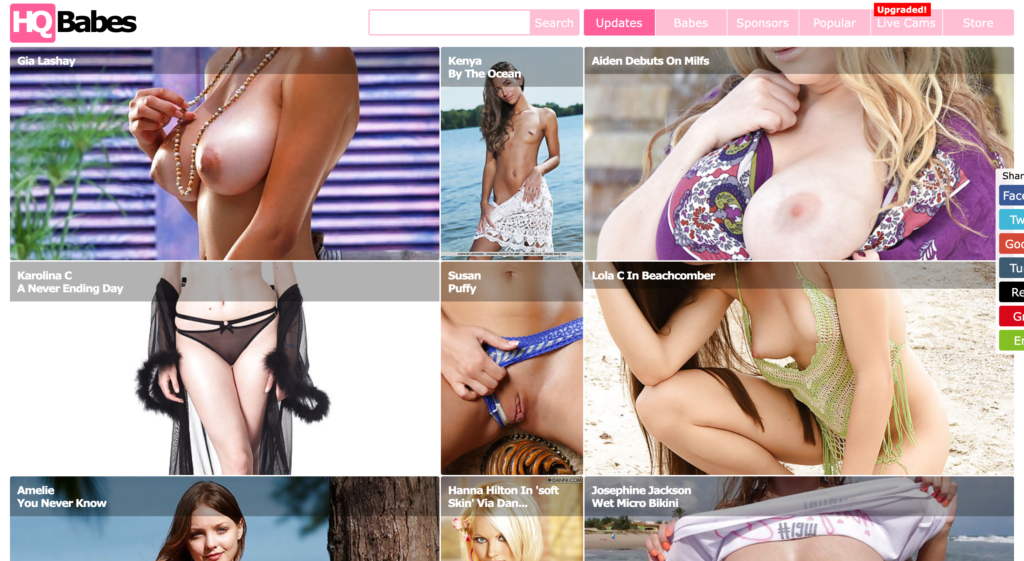 Pros:
Easier to build and maintain.
Content can stay relevant for a long time.
Requires very little server resources.
Cons:
Not as popular as it used to be.
Requires massive amount of content to be relevant.
More limited advertising options.
Adult picture galleries used to be very popular in the past before videos took over. Nowadays, this is unfortunately not the case anymore. This format is not dead, however. It is still perfectly possible to build a profitable adult picture gallery website.
The key here is content. Since this kind of website requires much fewer resources than an adult tube site, it is possible to use cheaper hosting and still have lots and lots of content, which can eventually rank on search engines and generate enough traffic to keep it afloat.
There are also automated scripts to help you populate your adult gallery site, and you can even combine a gallery into another adult website as a way to add more content, build links and increase users' time on your site.
---
#4. Porn link aggregator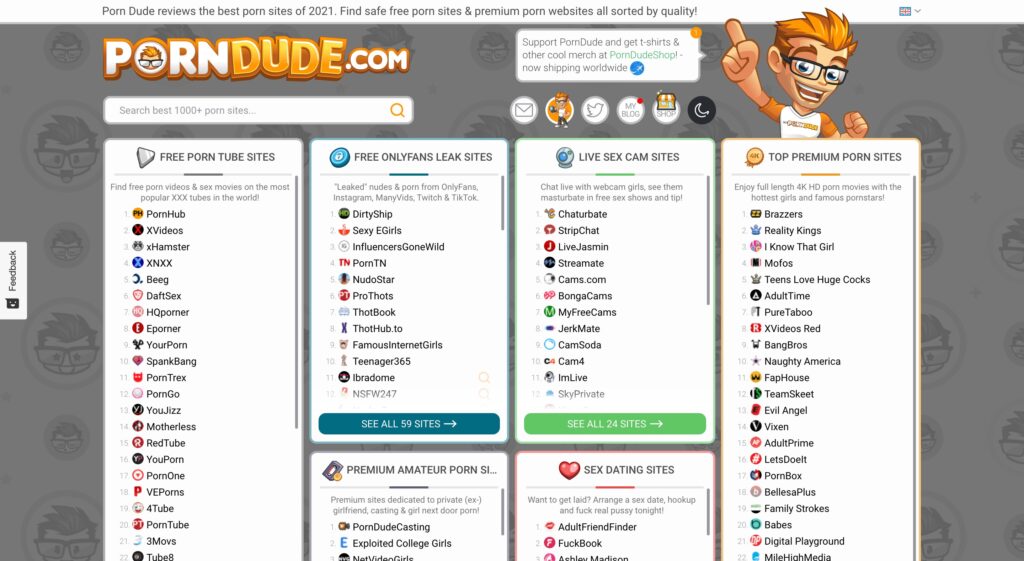 Pros:
Easy to build.
Great for link exchange.
Requires very little server resources.
Cons:
Limited advertising options.
Harder to rank based on keywords.
Maintenance can be complex without automation.
We could just call this category of website Porn Dude clones. This is, to my knowledge, the largest porn link aggregator out there. Websites like this are really not hard to build. You can get by with probably only one page and the actual content is very, very simple.
Making a profit with a porn link aggregator is not easy, though. There are so many Porn Dude clones nowadays, that the chances for your site to stand out are pretty slim.
Porn link aggregators can be a great option to build links to other websites you own, and also to build a relationship with other adult webmasters. If your website gets big enough, profit may actually come from selling links, instead of advertising. You will need a system to maintain all these links, though. It's not hard, but you will probably have hundreds or thousands of links to manage, so keep that in mind.
---
#5. Adult blog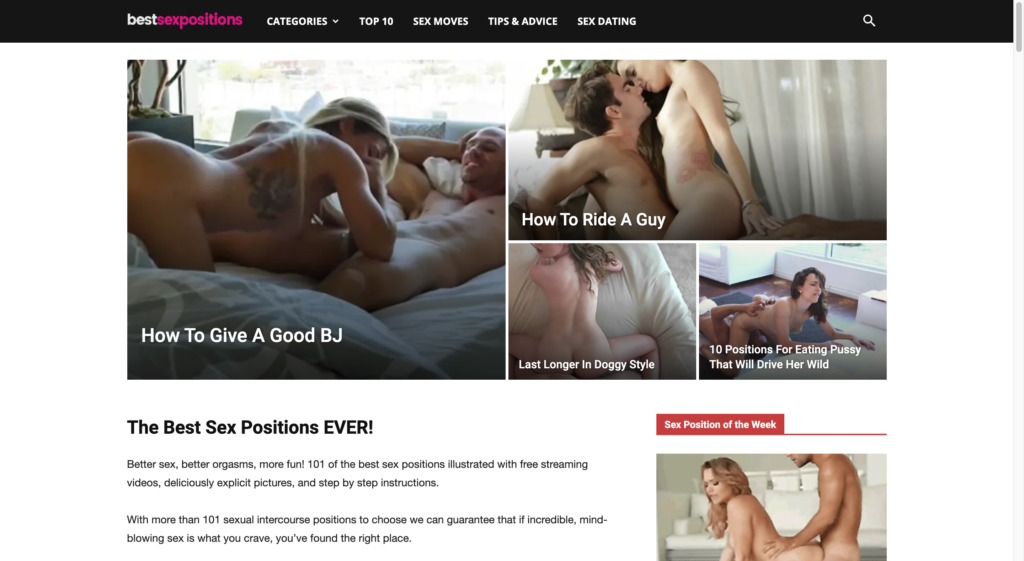 Pros:
Very easy to build.
Requires very little server resources.
Can have more revenue streams.
Cons:
Not very popular.
Requires a lot of unique content.
Time consuming.
An adult blog is, by far the easiest to build. It requires absolutely zero knowledge in maintaining websites, hosting, bandwidth, and all that. You can literally start one in a matter of minutes, with a cost that is very close to zero.
Making money out of an adult blog is a different matter, though. The web is also overflowing with blogs and pretty much none of them actually makes any money. The secret to making money as an adult blogger is pretty much the same as a regular blogger. In the end, it's all about the content.
You will have to write a lot of good, relevant content in order to have any chance of making money blogging. However, if you do manage that and get enough traffic, the possibilities to monetize that traffic are pretty good. You can sell ads, backlinks, affiliated marketing, and so on.
---
What kind of adult website should you build, really?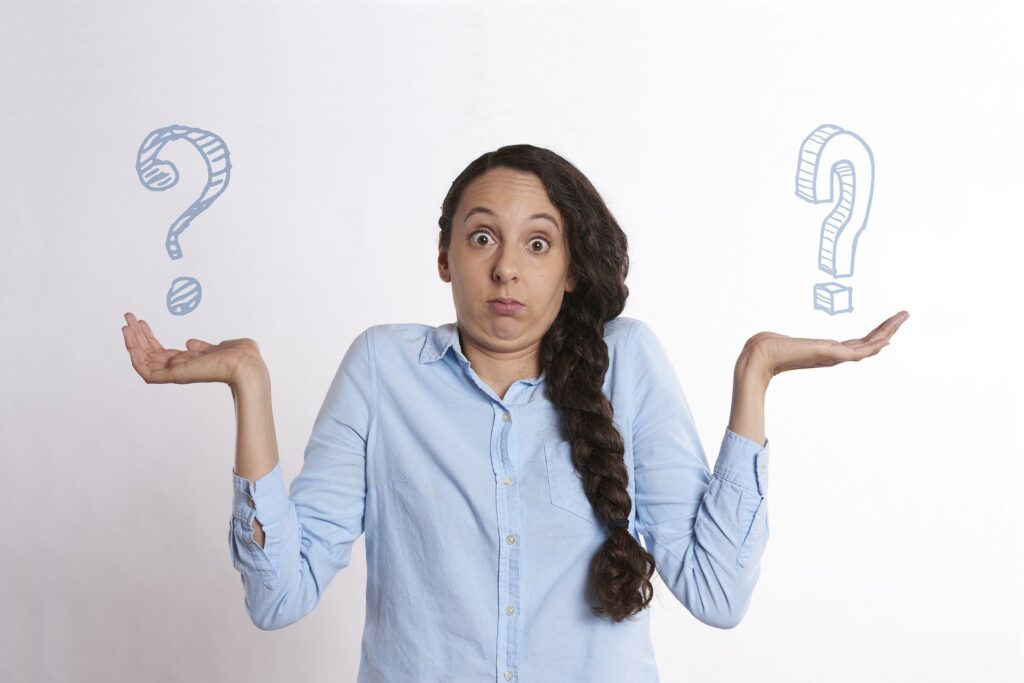 That's, unfortunately, something you will need to decide for yourself. It all depends on your experience level, your goals for the website, how much time (and money) you are willing to invest, and what you're actually interested in.
You should also keep in mind that you do not need to choose only one type. You can (and maybe even should) mix and match them in order to figure out the best strategy depending on your niche. An adult tube site with a blog? Sure, why not? How about a picture gallery with a link aggregator? What if you would add a live camgirl page to any of those?
You should also not limit yourself to only one website. It's completely possible to run multiple different websites, even as a one-man show. The most important thing is to just get started. No matter what choice you make now, you will learn so much more while actually doing it.
I can tell you, however, that for any choice you make you will probably need a few things:
A good web hosting provider.
SEO knowledge.
Link building.
A good advertising network.
In the end, you are building a website. And no matter what you do, you need to have these topics covered in order to make any profit. And I can tell from experience that neglecting any of these topics will cost you in the long run. So better get started and get to learn as much as possible about these topics now. Trust me, you will thank me later.